Our Story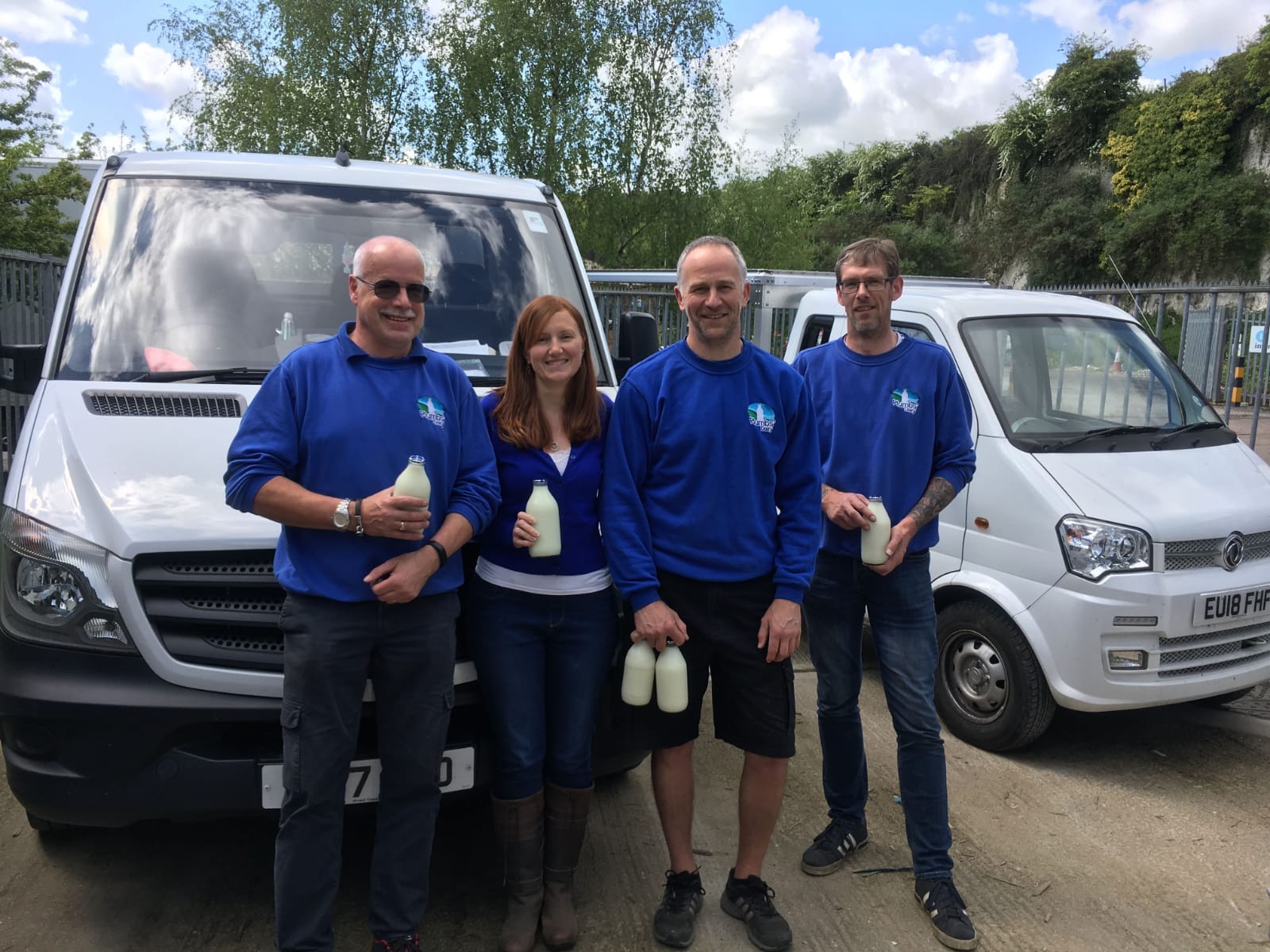 Plumbs' Dairy celebrate 70th anniversary
Welcome to the original home delivery service! We've been delivering fresh local milk and produce way before there were supermarket deliveries, in fact way before supermarkets even existed!
Plumbs' Dairy has been in the family since 1952 when our grandfather Henry Plumb first took off on a horse and cart, on his first milk round.
Today, we have expanded on Henry's simple vision of supplying fresh local milk and produce, without fuss, to local people. As well as fresh breads, meats, fruit & veg, eggs and dairy, we now have a huge range for the pantry including chutneys, jams, honey and oils for cooking. There's a wide range of kitchen and home cleaning products as well as logs for the fire, compost and birdseed for the garden.
We see ourselves as a modern delivery service built on traditional values, which means you'll always benefit from great customer service offered by reliable and friendly milkmen and milk women. Some of our customers have been with us for over 30 years and we know most of them by name.
We don't exploit dairy farmers as the supermarkets have been accused of doing, we support a fair deal for farmers.
Our impact on the environment is extremely important to us, which is why having milk delivered in glass bottles is the most environmentally friendly way you can purchase your milk. Each glass bottle is re-used 20-30 times before being turned into a new glass milk bottle! Now, how's that for recycling.
So, why don't you give us a try? Try out our regular milk delivery, and get your milk delivered to your door in time to pour onto your morning cornflakes! You can set up daily order or weekly order.